Use the back button of your browser to return to this page.

The How to Listen to the World page!

Find a selection of memorabilia and material from the book series How to listen to the World. Heritage material from this publication is published here as a non-profit service to the radio community.

A series of How to listen to the World material follows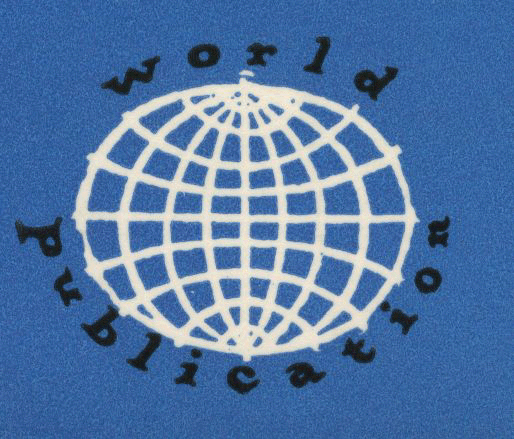 Logo of World Publications of O.Lund Johansen



World Publications


1956 Edition

DXing on the MW band by Jan Erik Raef I edition 1

DXing on the MW band by Jan Erik Raef II edition 1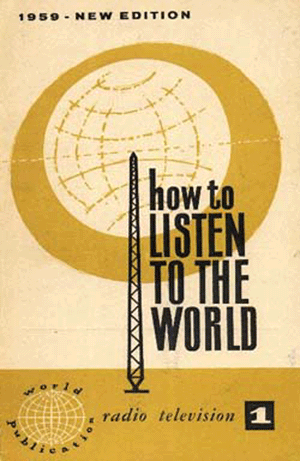 1959 Edition

DXing on the MW band by Jan Erik Raef I edition 2

DXing on the MW band by Jan Erik Raef II edition 2
See also Jan Erik Raefs Swedish language essays


1963 Edition

Antennas for Long-and Medium Waves I

Antennas for Long-and Medium Waves II

Antennas for Long-and Medium Waves III

Long-and Medium Wave propagation by T.W.Bennington I

Long-and Medium Wave propagation by T.W.Bennington II

SINPO code by Basil "Pip" Duke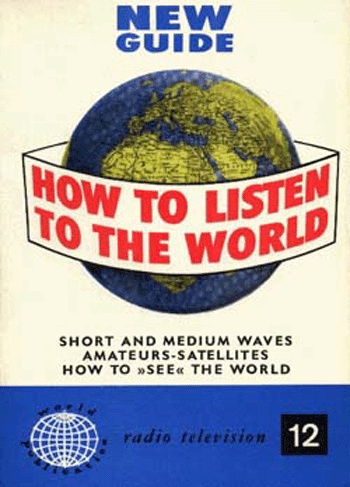 1966 Edition

Radio Frequency Spectrum, propagation summary by L.J. Prechner I

Radio Frequency Spectrum, propagation summary by L.J. Prechner II

Radio Frequency Spectrum, propagation summary by L.J. Prechner III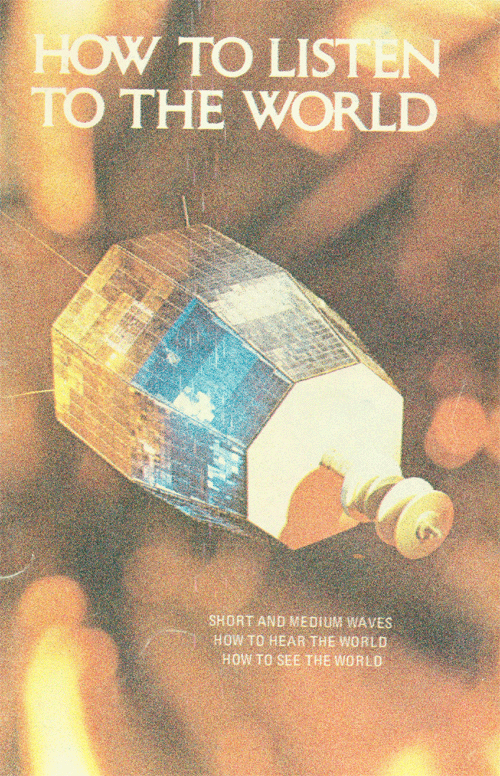 1971 Edition

Signal strength assessment by Basil "Pip" Duke I

Signal strength assessment by Basil "Pip" Duke II

SIO code by Basil "Pip" Duke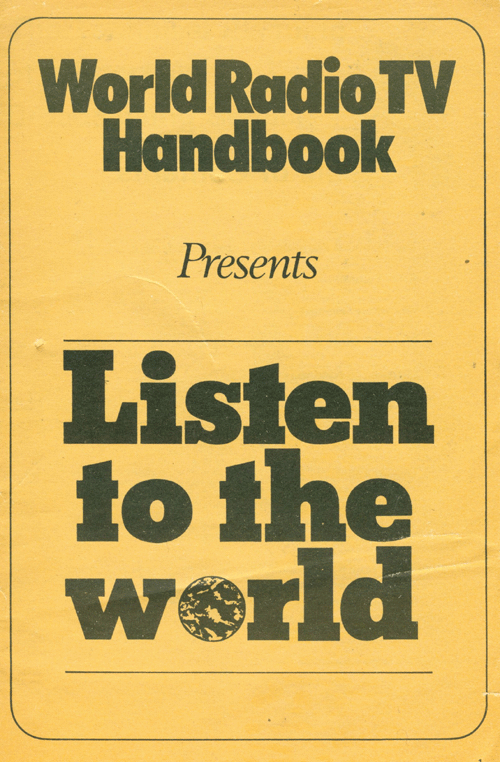 1976 Edition

The Beverage antenna by Ivar Kristofferson and Jorgen Paulsen I

The Beverage antenna by Ivar Kristofferson and Jorgen Paulsen II

The Beverage antenna by Ivar Kristofferson and Jorgen Paulsen III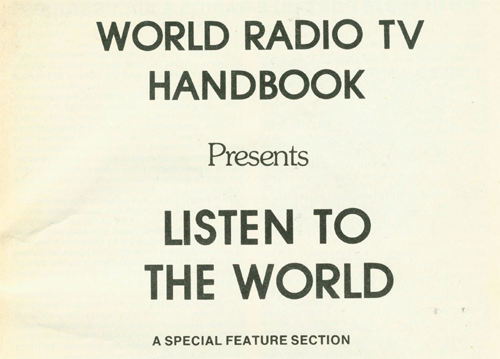 1981 Edition

Radio, my escape from solitude by the late Roland C. "Buster" Pearson

The World Radio TV Handbook and Listen to the World site today


All rights reserved: Northern Star International Broadcasters AS&copy1983-2005(design only)
Back to Home page